If you were asked what you think that those who live close to 100 years coincide, you would surely answer that they all follow a healthy diet and exercise regularly.
But a study recently published in the specialized journal International Psychogeriatrics includes a series of more surprising common characteristics, including stubbornness.
It was carried out by researchers from the School of Medicine of the University of California at San Diego and the University of Rome La Sapienza, who analyzed the physical and mental health of 19 inhabitants between 90 and 101 years of Cilento, a southern sub-region. from Italy known for the longevity of its neighbors .
The participants had to fill in a series of standardized questionnaires and were subjected to long interviews in which they talked about migration, traumatic events and beliefs.
The experts also asked 51 relatives of these, between 51 and 75 years, about the personality traits of the participants.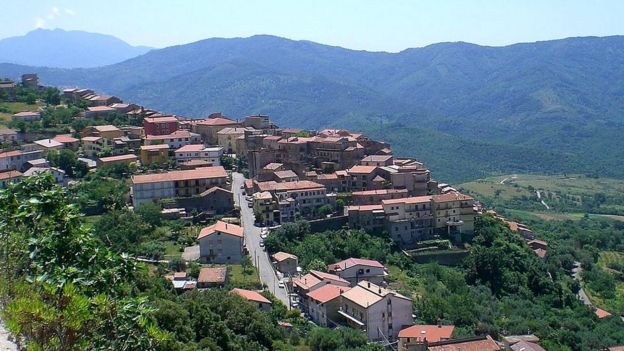 They described them as dominant and stubborn .
But the researchers discovered in nonagenarians characteristics such as resilience and the ability to adapt to changes, according to the study.
"Changes bring life"
"These people went through depressions, they had to migrate, they lost their loved ones, " explains Dilip V. Jeste, associate dean of the Center for Healthy Aging and professor of psychiatry and neuroscience at the University of California at San Diego, who led the investigation.
"To be able to move forward, they had to accept and recover from what they could not change, but also fight for what they could," he adds.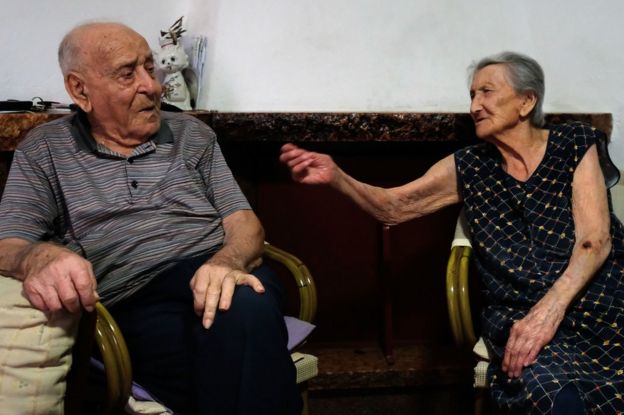 In that sense, one of the participants – whose name is not included in the document – told investigators how his wife, with whom he had been married for 70 years, died just a month ago and that he was very sad about it.
"But thanks to my children, I'm recovering and feeling better, I've fought my whole life and I'm always ready for the changes," he told them.
"I believe that changes bring life and give you the opportunity to grow."
This characteristic is also shared by the other 28 participants of the study, as well as a positive outlook, a strong work ethic and close ties with family, religion and the countryside .
"I always think the best, there is always a solution, that's what my father taught me: face the difficulties and expect the best," said one of them during one of the interviews, as stated in the document.
The majority of those who participated in the study are still active, regularly work in their homes and continue to till the land.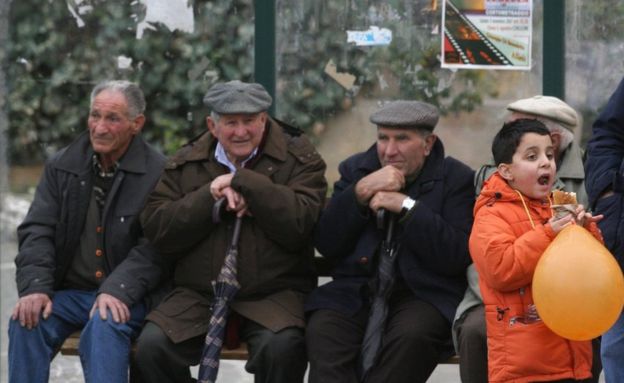 According to the comments of the experts included in the publication, this gives them a purpose in life, even at such an advanced age.
The paradox of aging
The specialists also compared the health of these long-lived inhabitants of southern Italy with that of their younger relatives, aged between 51 and 75 years.
As expected, the younger generation was in better physical shape.
But experts saw that older people had more mental well-being and obtained better results in terms of self-confidence and decision-making skills.
Jeste calls it "the paradox of aging."
That is, despite the deterioration of physical health, the quality of mental health remains high .
"We saw that issues such as happiness or satisfaction with life increased, while levels of stress and depression were reduced," explains the study director.
"It is the opposite of what one would expect with age, but this shows that as we age, not everything is misery and desolation."
In that sense, one of the participants said he does not know "what is stress" . "Life is what it is and must always be addressed."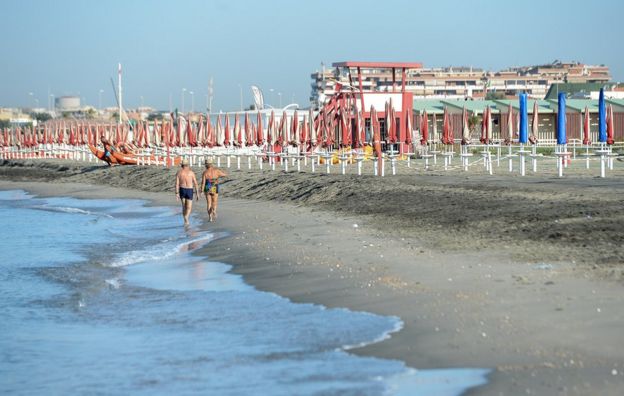 And another said: "I have to say, I feel younger now than when I was young."
This is not the first study to be carried out with the longest living populations in the world, known as Blue Zones (Blue Zones, in English) since 2005 the magazine National Geographic devoted its cover to the report entitled "The Secrets of Long life "by Dan Buettner.
These are Sardinia in Italy, the island of Okinawa in Japan, Loma Linda in California (United States), the Nicoya peninsula in Costa Rica and Icaria, an island in Greece near the Turkish coast.
However, the investigations carried out until now focused on the genetic characteristics of these populations, their diet and their physical health.
This is the first time that addresses the personality traits and mental health of the longest lived.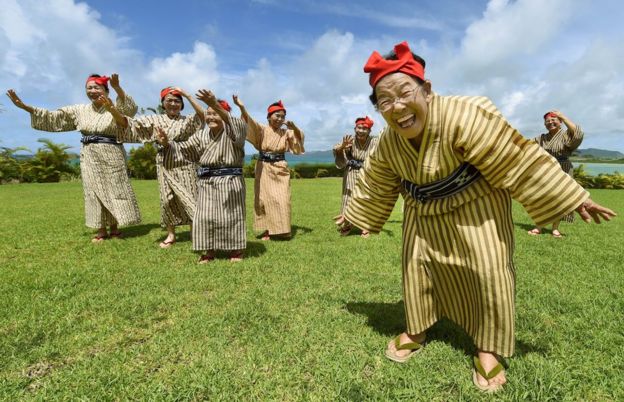 Analyzing them helps researchers better understand the aging process, explains Jeste, and to determine how age-related health problems can be mitigated or avoided.
"It also gives adults of all ages and anywhere in the world more information about what they can do to extend their own lives, " says the study director.
"There is no single way to reach 90 or 100 years and I do not think that to do so a radical change of personality is necessary," he says.
"But this shows that there are certain attributes that are very important , such as resilience, strong social support, commitment and self-confidence," he concludes.