A 31-year-old journalist died in Japan as a result of heart failure after working 159 extra hours a month and only two days off in the month before her death.
The labor authority of Tokyo established in 2014 that Miwa Sado, journalist of the public chain NHK, died a year earlier as a direct consequence of his long working hours and lack of rest.
However, it was not until this Thursday that the media publicly acknowledged that the "karoshi" (death from overwork) was the cause of death.
She did so at the express request of the family of her worker, who wishes that a case like this would not happen again. "We hope that the pain of a desolate family will not be wasted," said her parents in an NHK statement.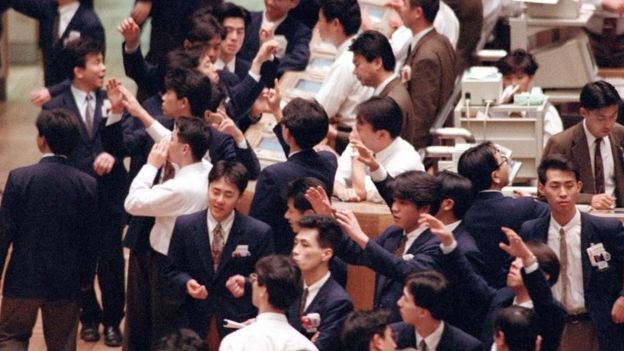 The public chain said that Sado's death is taken "very seriously". "It reflects a problem for our organization as a whole, including the labor system and how elections are covered."
Plan against the "karoshi"
Hours after this case was confirmed, a court on Friday condemned the Japanese advertising company Dentsu to pay US $ 4,400 for forcing its employees to work more hours than allowed by law.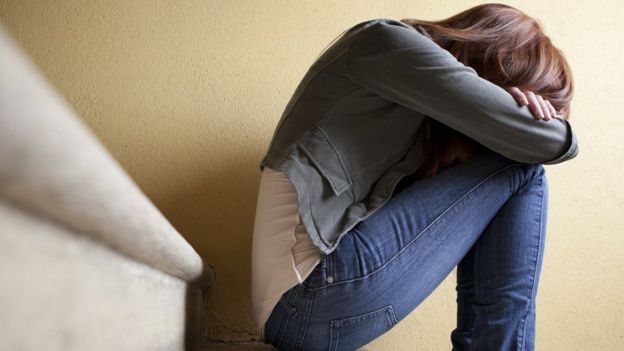 In 2015, one of her 24-year-old female workers committed suicide after posting on social networks that she was "physically and mentally shattered" by her workload that could exceed 100 extra hours per month.
The labor authorities ruled that the death of Matsuri Takahashi was due to the stress caused by long working hours.
This media case forced the Japanese government to address the existing work culture in the country, which leads employees to work many more hours to demonstrate their dedication and commitment to the company.
More than 2,000 Japanese committed suicide due to work-related stressbetween March 2015 and March 2016, according to the executive. Many others suffered heart attacks, heart attacks and other conditions linked to the pressure experienced at work.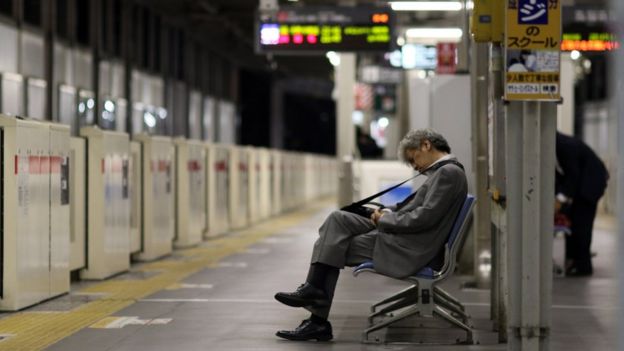 The Japanese labor legislation establishes that the 40 working hours per week should not be exceeded, although it allows extra hours to be worked as long as there is a prior agreement between managers and employees.
Last March, the government presented a plan to clearly limit for the first time the number of overtime hours: they must not exceed 100 hours per month or 80 hours in case they are chained for several months with a high load labor.
"Chronic problem"
Scott North, a professor of sociology at the University of Osaka, said that overwork is a "chronic problem" in Japan and that small fines like the one imposed on Dentsu – one of the largest advertising companies in the country – will not help to diminish it.
"You can see why an occasional death can be considered a comparatively small cost of doing business, especially when compared to the labor costs that can be saved by making people work unpaid overtime , " he told the BBC.
According to the government, almost a quarter of Japanese companies have their employees working more than 80 extra hours a month, sometimes unpaid.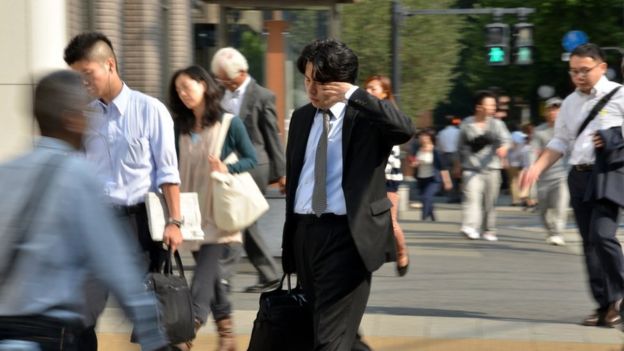 Each year, the executive receives about 2,000 compensation claims for alleged cases of "karoshi", of which according to Professor North, "37% are successful".
A law that came into force in 2014 to address the "karoshi" focused on educational and advocacy campaigns to raise awareness of its risks.
North states that although it requires employers to make efforts to reduce employee work hours, it does not provide for a fine for those who do not.
"The government's efforts to redirect the problem of" karoshi " can not be described as successful," he concluded.